Advertiser Disclosure
How to Choose a Bank that's Right For You
Jason Taylor
Got Landed Mag
How to Choose a Bank that's Right For You
Looking for a job ASAP?
Get landed at top companies like Zara, Hollister, Jamba Juice, Starbucks & more

Get Started
If you're overwhelmed by the vast number of options you have in choosing who to bank with, you're not alone. There's no shortage of choice on the market, and each bank has its own unique selling point.
To help you determine who to bank with, I'll first take you through the types of banks we have in the US and what their differences are. Then we'll dig into the different financial products these banks provide, and what you need to watch out for in finding one that caters for your needs.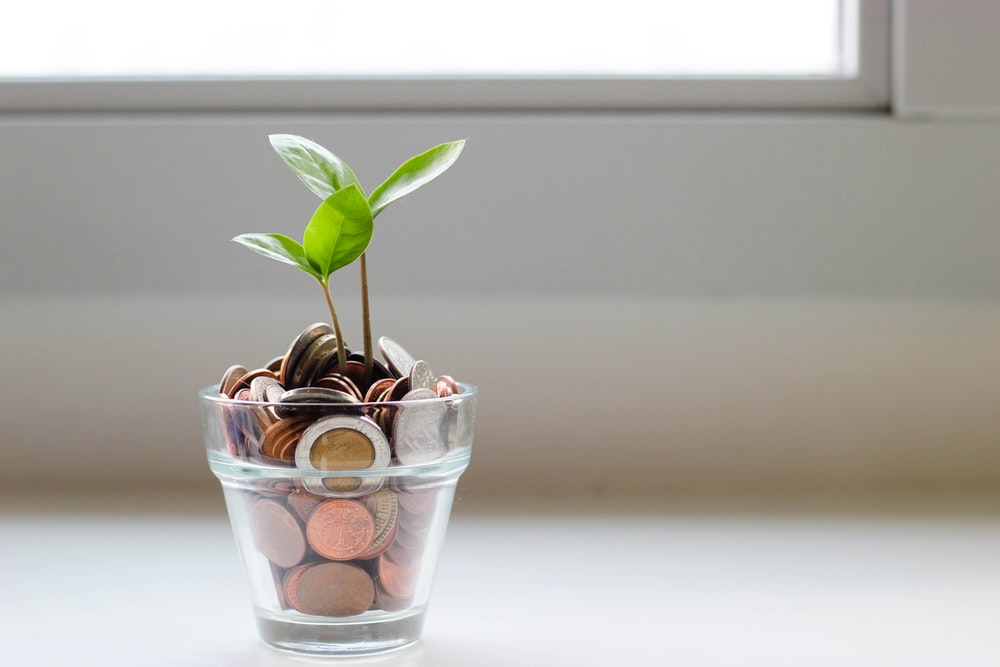 Here are the three main banks that we have access to as consumers in the US.
Large National Banks
• Numerous branches
• Wide ATM network
• Daily customer service available
Traditional banks have a wide range of products from investing services, credit cards to car insurance. It's a one-stop shop to cater for all your financial needs, and you can receive these services in-person from the various branches across the US or easily over the phone. They also have robust mobile applications so you can manage your accounts easily on-the-go.
If you frequently find yourself handling cash, this is a great option for you. Larger banks have a wide ATM network across the country, with some even having a global presence. Travellers will also find that this provides the most flexibility.
Examples: Wells Fargo, Citibank & Bank of America
Small Banks
• Focused on local access
• Personalized service
These banks have similar offerings to the larger national banks, but instead aim to support a specific community or region. This results in a much more personalised service experience. Smaller banks tend not to be publicly listed, so their focus is on the benefit of their members than shareholders.
On the downside, you won't be able to access call assistance as frequently, ATMs aren't as readily available and if you want in-person services, you'll have limited branch options. This bucket includes credit unions and community banks.
Examples: Axos Bank
Online-Only Banks
• 24/7 call-center customer assistance
• No physical branches
• Higher interest savings rates
These banks have grown in popularity in recent years. Being completely digital means low maintenance expenses, which means lower fees, higher interest rates and a superior digital experience for us as customers.
If your daily banking needs revolve around frequent and smaller transactions, this is great for you. Online-only bank applications are also equipped with extra features such as budgeting tools, presented in an aesthetic user interface.
While there are several options, our team choice is the award-winning bank Empower. Equipped with a finance coach, an automated savings & expense tracker, and robust budgeting tools, we definitely recommend checking them out.

Examples: Empower, N26, Chime
The Products they Offer
Savings and checking accounts
Smaller and online-only banks provide superior interest-rates on savings accounts of up to 1.50%. Make sure you read into this as it could have requirements such as depositing a minimum monthly amount.
If we're talking fees, smaller and online-only banks are winners again. They also tend to have extra benefits like free ATM or international transactions.
Loans
Larger banks offer a multitude of different loans, but smaller banks often have more competitive rates. Most online-only banks only offer personal and credit loans in this vertical, if you're shopping around for home loans, you'll find more options with the former.
Other
If you're also looking for investing services, financial advice, insurance or term-deposits, this depends on your preference for location accessibility and the services provided. Larger banks have the breadth of services and products with shops around the country. On the other hand, credit unions and community banks have similar offerings with limited locations but a far superior customer service. However, we highly recommend looking into robo-advisors like Acorns if it's your first time investing. All you have to do is deposit your money, and Acorns will handle the rest!
Lastly, make sure you read the fine print. If an offering seems too good to be true, it likely is. Read the terms and conditions carefully to ensure products meet your expectations. For smaller banks, it's important to make sure they provide things like deposit insurance. We hope that this gives you a good insight into how different banks operate and what their specialties are. Remember, don't feel like there's one bank that will meet all your needs. Most people bank with multiple providers to get the best experience and services from each.